Services
We offer a wide array of services to both residential and commercial customers.
Our expert teams are always on hand.
Contact Us
Our Services
To get started we will provide a preliminary survey of the site and provide you with the information you need to consider your options.
We install, service and repair:
All types of domestic Plumbing and Central Heating
Air-Conditioning Units
Gas boilers and repairs
Hotwater Cylinders
Heat Pumps
Under Floor Heating
Solar Thermal
Solar Photovoltaic
Total Sun Energy Limited are here to support you with all aspects of the process:
Procuring the equipment
Annual servicing and repairs
Getting your system installed
Getting you to know your system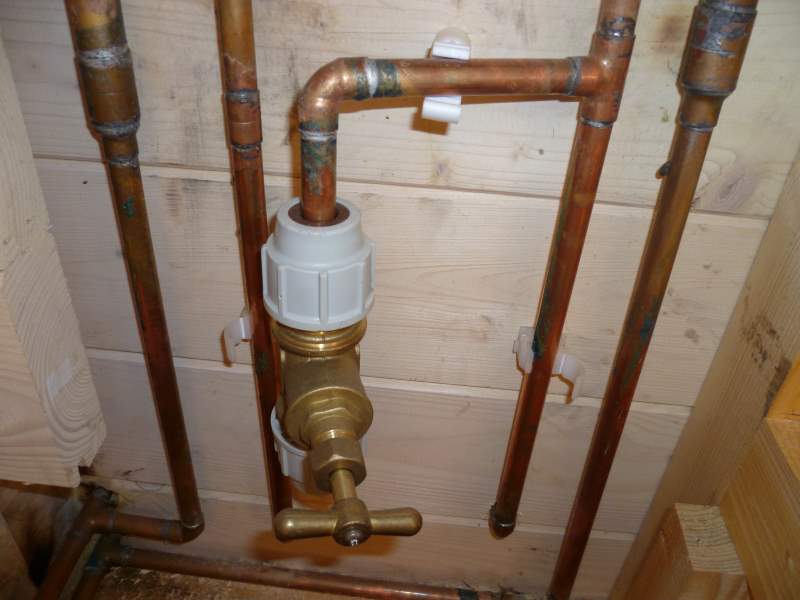 Plumbing
We provide a range of plumbing services. We are plumbing specialists, capable of taking on a range of jobs with ease, whether they involve indoor or outdoor plumbing. Our product range is listed below:
Leaky toilets 
Leaky Taps
Unblock waste pipes
Water softeners
Scale Reducers
Gas Boilers (Service/Repair/Replacement)
Central Heating Pump replacement
Power Flushing
Thermotatic radiator valves
Shower Mixers
Bathroom fixings, vanity units, mirrors
Shower pumps
Gas Safety Certificates
Landlord Gas Safety Certificates
Solar Water Heating Systems
Solar water heating systems use solar panels, called collectors, fitted to your roof. These collect heat from the sun and use it to heat up water which is stored in a hot water cylinder. A boiler or immersion heater can be used as a back up to heat the water further to reach the temperature you want. There are two types of solar water heating panels: evacuated tubes flat plate collectors, which can be fixed on the roof tiles or integrated into the roof.
We can handle any problem regarding specialist systems. Our engineers even carry a selection of replacement parts in their vans and in most cases we can instantly replace any parts that are faulty, particularly useful if you are concerned about saving energy. Whether the problem is in the home or outside, we've seen it before, and we've fixed it before.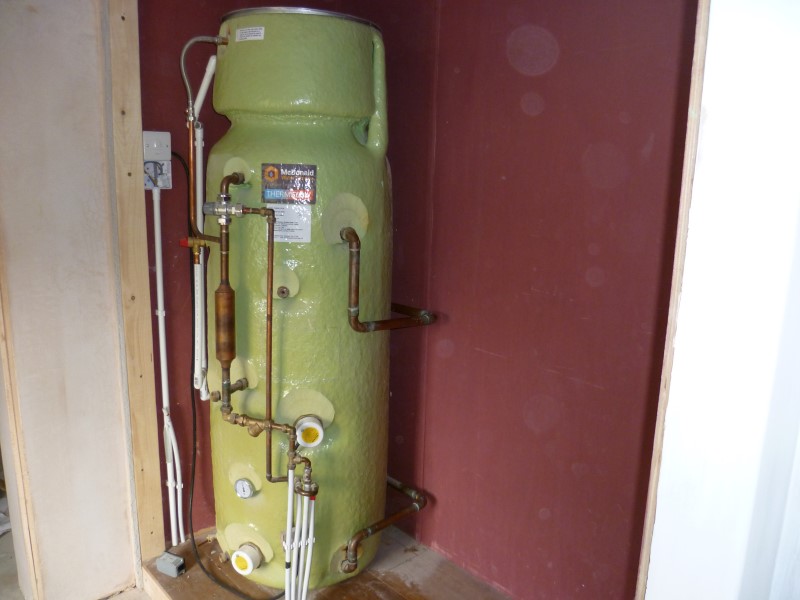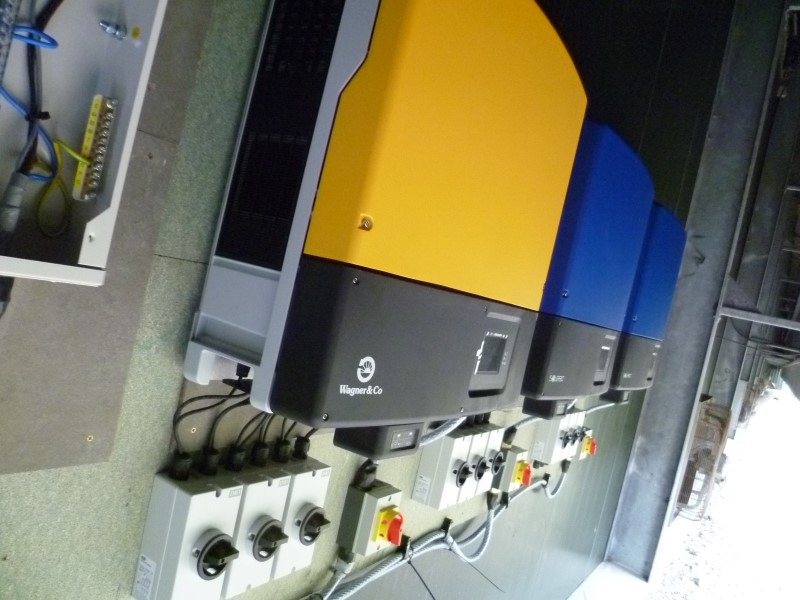 Solar Power Specialists
Solar electricity is a truly renewable energy source. In the UK it will be a modest but significant part of the renewable energy portfolio. Typically, a Total Sun Energy 3kW kit will have 12 solar panels and is equivalent to supplying in excess of 50% of the domestic annual electricity needs. A solar Installation is relatively straightforward and quick. Solar installations are fully automated and require virtually no maintenance over the 25 years or more that they run.
Off Grid Solar Systems
Solar systems not connected to the main transmission grid "Off-Grid" are used as stand alone systems and can be designed to power a mini grid which several houses can supply power from. Living Off-grid can refer to a way of self sufficient living without having to rely on public utilities.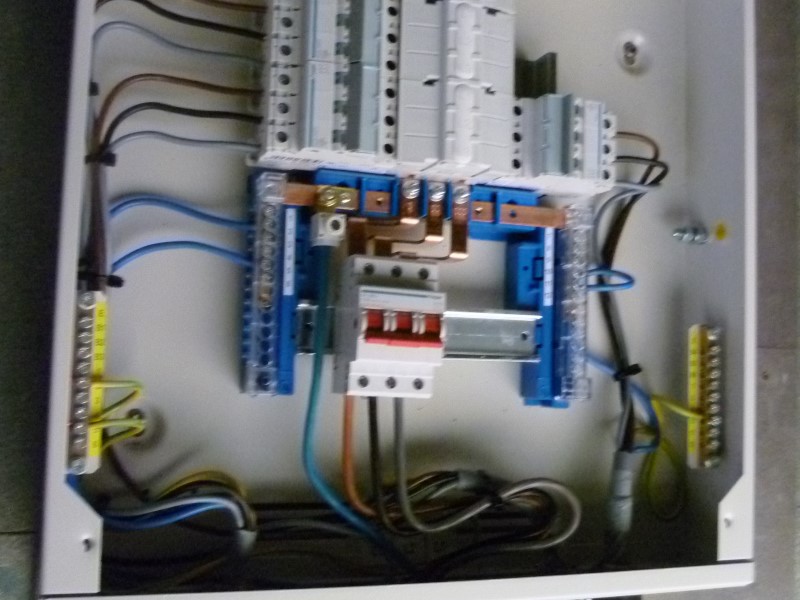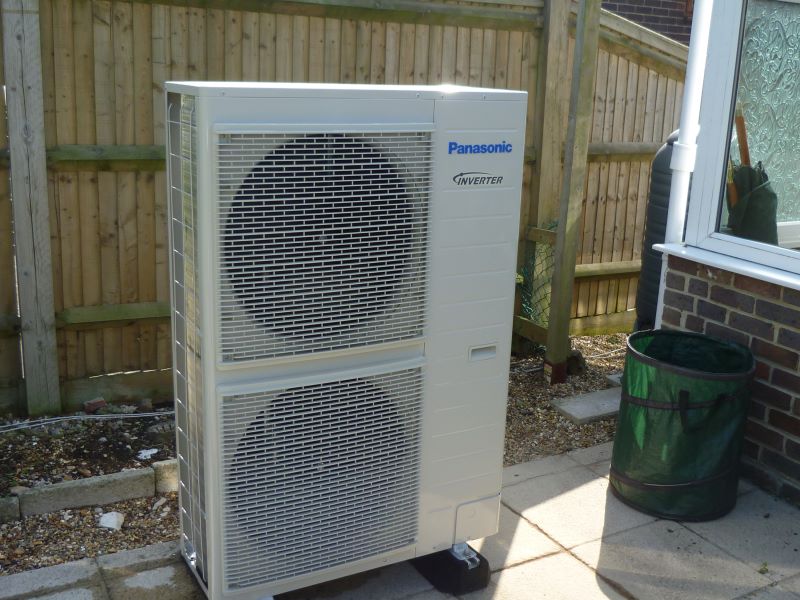 Air Source Heat Pumps
We design, supply and install the two main types of air source heat pumps, air-to-air and air-to-water.
Heat pumps absorb heat from the surrounding air and transfer the proceeds to water or air inside the property. Air-water systems can provide enough hot water and central heating for many properties.
Unlike gas and oil boilers, heat pumps deliver heat at lower temperatures over much longer periods. During cold winter they may need to be on most of the time to heat your home efficiently.
Air Conditioning and Ventilation
An air conditioner is basically a small version of a fridge without the insulated box. A fridge only cools the space inside it, but an air conditioner can cool a room or even an entire house. Total Sun Energy Ltd offers a wide range of climate control systems for the home and commercial buildings. We are approved installers for top brand manufacturers.
"Use your PV Array to give you free hot water"
iboost solar immersion controller Plumbing Services
The solar iboost concept is to use your surplus PV electricity generation at your home to heat the water in your household water tank and save you money.
You will benefit from:
Maximising the use of the free solar electricity generated at your property.
Cutting the cost of heating your hot water.
Reduced use of the boiler
iboost only uses the energy that would have been exported to the grid network.
In a household with a PV array generating 2kW of energy surplus, in just 2.5 hours the iboost will raise the temperature of 100ltr water tank from 20-60C giving a saving of approximately £0.50 per day.